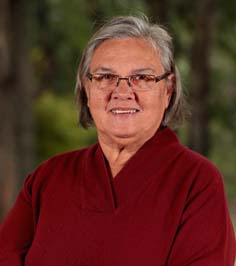 On behalf of Literacy for Life Foundation, I am pleased to present this submission to the Australian Human Rights Commission's  Wiyi Yani U Thangani Project.
The Report contains views of women involved in Literacy for Life Foundation's Aboriginal Adult Literacy Campaign in the communities of Boggabilla and Toomelah, New South Wales.
It has been noted that Wiyi Yani U Thangani (Women's Voices) builds on the legacy of the 1986 Women's Business Report. It is also relevant that 2018 is the 30th anniversary of the Australian Human Rights Commission's Toomelah Report.
The Toomelah Report, released in June 1988, was the culmination of a wide-ranging Inquiry into the social and material needs of residents of Toomelah, Boggabilla and nearby Goondiwindi.
The Inquiry uncovered extensive racism and shone a spotlight on its damaging impact. It found the people of the Aboriginal community of Toomelah were being denied basic rights most other Australians take for granted.
While there have been some hard-won improvements, the fight for basic rights continues today.
Data collected by Literacy for Life Foundation shows 73% of Aboriginal adults surveyed in Boggabilla and Toomelah self-assessed as having low literacy. They have been denied the level of education needed to read to their children, fill out forms or understand instructions on a medicine bottle.
Nationally, it is estimated between 40-70% of Aboriginal adults have low English language literacy.
As you will see in the following pages, lifting literacy has a ripple effect, creating positive change in areas such as health, school education, employment and community safety. And while literacy rates remain low, achieving any real progress in these areas will be very challenging, if not impossible.
The women of Boggabilla and Toomelah who are quoted in this Report are using literacy as a tool to empower. They are empowering themselves, each other and their communities.
Yours sincerely,
Pat Anderson AO
Literacy for Life Foundation Board Member
Download the Full Submission – Stand strong, together for better
Produced with Literacy for Life Foundation's Evaluation Partner, University of New England
Note: Text above is edited from Pat Anderson's 2018 introductory letter contained in the Report.