Professor Jack Beetson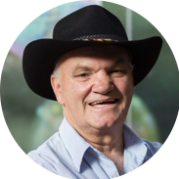 Professor Jack Beetson is a Ngemba man from western New South Wales who has been involved in Indigenous education and Aboriginal affairs for over 30 years. Jack's education roles have included President of the Federation of Independent Aboriginal Education Providers, Executive Director Tranby Aboriginal College, member of the UTS Council, adjunct Professor at University of New England (UNE), and member of the UNSW Advisory Council, Arts and Social Sciences.
In 2018 Jack received an honorary doctorate from UNE and in 2019 he became the first Indigenous Australian to be inducted into the International Adult and Continuing Education Hall of Fame. He is one of 12 people worldwide to have received a United Nations Unsung Hero Award.
In 2022 he received the Chancellor's Award for Excellence and the Faculty of Arts and Social Sciences Award at the UTS Alumni Awards. Jack is Chair of Just Reinvest NSW and sits on the Federal Government's Foundation Skills Advisory Group and the Referendum Engagement Group.
Dr Wendy Ludwig (Hon D Ed) (WINU)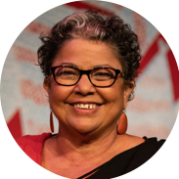 Dr Ludwig is a Kungarakan and Gurindji woman from Darwin, with considerable executive leadership experience in the tertiary education sector, as well as on community committees and boards of management. She is a current active member of the Kungarakan Cultural and Education Association and has been a Board Director for the Darwin Entertainment Centre since 2016 and is on the Board of the Museum and Art Gallery of the NT (MAGNT) which she joined in May 2021.
She became a member of the Literacy for Life Foundation Board in 2018.
Dr Ludwig's previous roles include Deputy CEO - Vocational Education and Training at Batchelor Institute; Director of Operations in the Office of the Pro-Vice Chancellor Indigenous Leadership at Charles Darwin University (CDU);  Acting Pro-Vice Chancellor at CDU from August 2016-July 2017; Head of Faculty - Faculty for Aboriginal and Torres Strait Islander Studies - Tropical Nth Qld Institute of TAFE; and many years of teaching in the Adult Education and Training sector.
In 2017 Wendy was awarded an Honorary Doctorate by WINU (World Indigenous Nations University - Canada) in recognition of her contributions to Indigenous education and training.
Pat Anderson AO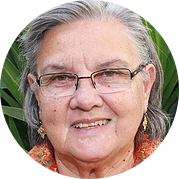 Ms Pat Anderson is an Alyawarre woman known around the world as a powerful advocate for disadvantaged people. She has a particular focus on Indigenous health, including aspects such as community development, advocacy, policy formation and research ethics.
Ms Anderson has spoken before the United Nations Working Group on Indigenous People, and served as Co-chair of the Referendum Council and as the Chairperson of the Lowitja Institute.
She has also been the CEO of Danila Dilba Health Service in Darwin, Chair of the National Aboriginal Community Controlled Health Organisation, Executive Officer of the Aboriginal Medical Services Alliance Northern Territory (AMSANT), and was the Chair of the Collaborative Research Centre for Aboriginal Health from 2003 to 2009.
In 2018 Pat was presented with the NAIDOC Lifetime Achievement Award and an honorary UNSW law doctorate.
John Flecker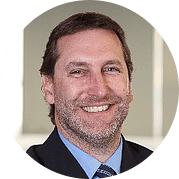 John is the Chief Executive Officer of Multiplex, a founding partner of the Literacy for Life Foundation. He commenced with Multiplex as a cadet Site Engineer in 1987 and became global CEO in 2019 overseeing its Australian, UK and Canadian businesses. John is a Board Member and former President of the Australian Constructors Association, a Director of the Green Building Council of Australia and a fellow of the Institution of Engineers Australia. He is also Chairman of Scotch College (WA) Foundation and sits on the College Council.
Don Aroney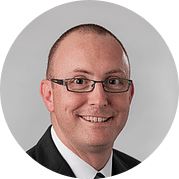 Don is Executive Director of Operations at Multiplex. He started as a Cadet at Multiplex in 1989 and worked through all areas of site and project management, progressing to a director in the NSW business before stepping into his current global role in 2019. Don has strategic and functional oversight of Multiplex's operations across Australia, UK and Canada. He streamlines best for business initiatives and ensures lessons learned are captured and applied.