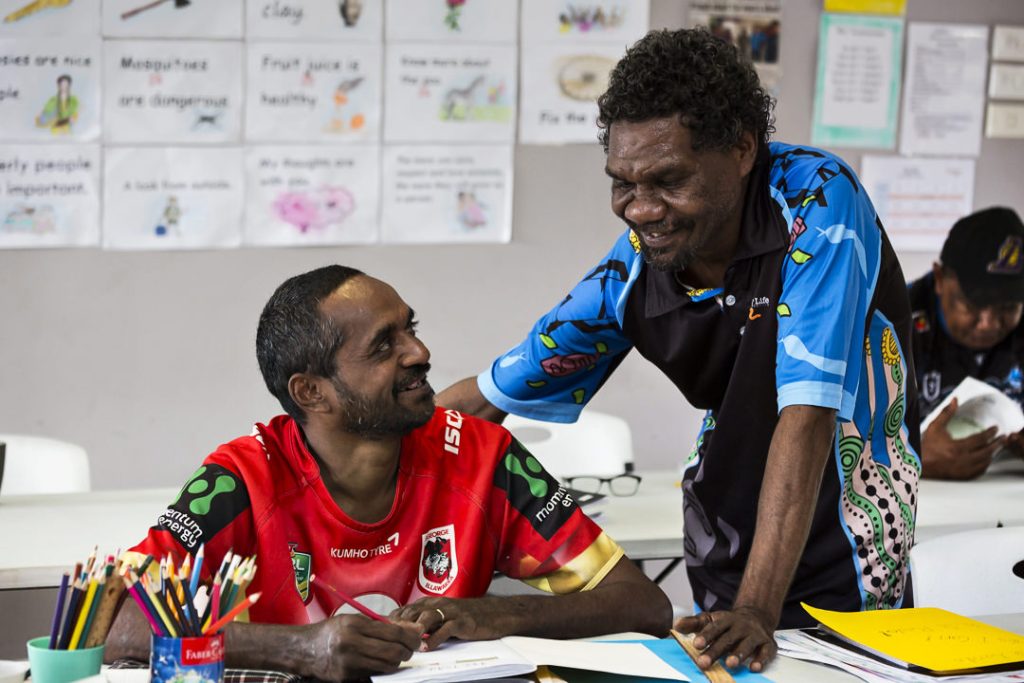 The Literacy for Life Foundation has announced a new partnership with Newcrest Mining's Newcrest Sustainability Fund that will see up to 60 adult students improve reading, writing and digital skills.
The Aboriginal organisation uses a community-led approach that achieves completion rates 30 times better than alternatives.
"Newcrest Mining really connected with the work because the community makes the decisions. They know that's vital," says Literacy for Life Foundation Executive Director, Professor Jack Beetson.
The partnership includes a $1 million donation from the Newcrest Sustainability Fund to support scoping and delivery of The Foundation's Aboriginal Adult Literacy Campaign. It's estimated 40-70% of Aboriginal adults have low literacy, creating significant barriers to achieving improvements in health, education and employment.
"Through our Newcrest Sustainability Fund, we support stronger local communities through the transformative power of education," says Newcrest Mining Interim CEO Ms Sherry Duhe.
"This tremendous partnership with Literacy for Life will mean more Aboriginal adults can improve their literacy for a better future – reading to their kids, getting a job or a driver's licence, or achieving more positive health and social outcomes.
"Newcrest is very proud to support the powerful, practical and effective work of the Foundation, bringing new hope to communities in remote Australia," says Ms Duhe.
Since 2012 the Literacy for Life Foundation has supported more than 400 Aboriginal adults to improve their reading, writing and digital skills.
Newcrest Mining is a significant producer of gold and copper and the largest gold producer listed on the Australian Securities Exchange. Its operating mines in Australia include Cadia near Orange in NSW and Telfer in the Pilbara region of Western Australia, with the company working in partnership with Wiradjuri and Martu traditional owners and communities in both regions. It is also exploring for copper and gold in Queensland, NSW, the Northern Territory and Western Australia.
The Newcrest Sustainability Fund enables the company and its people to work in partnership with local communities and organisations around the world to deliver meaningful change, developing and investing in projects and programs that are designed for the community, by the community.