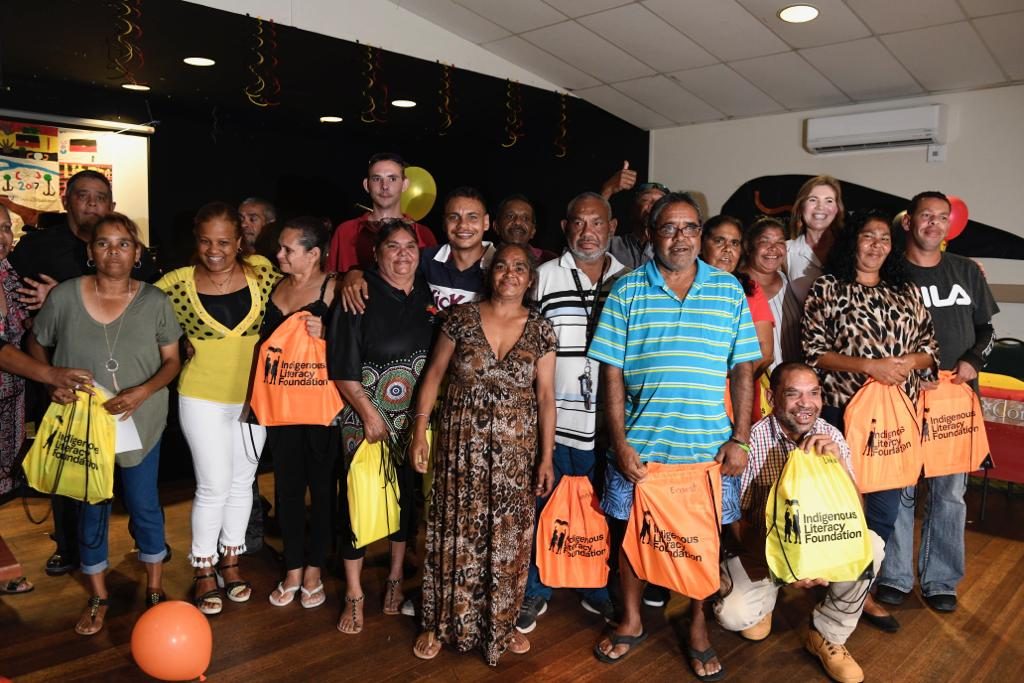 Fifteen graduating students were honoured at a ceremony in Walgett last night, with friends, family and the community coming together to mark their achievement.
Student Roland Bush delivered a moving speech, sharing his experience of learning to read and write as part of Literacy for Life Foundation's "Yes, I Can!" adult literacy campaign.
"Before the Yes, I Can! program came to Walgett there were very limited opportunities within the community for employment. I had very low self-esteem, no qualifications, lack of confidence and low literacy levels," Roland said.
Now he has learned skills such as punctuation and spelling, building up his reading and writing to the point where he has been able to create further opportunities.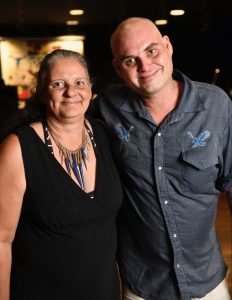 "I then went on to complete numerous courses, like First Aid, Work Health and Safety White Card and RSA (Responsible Service of Alcohol)."
"I also completed work experience with a local electrician in the community," Roland said.
One of those watching on as Roland delivered his speech was his mother, Veronica.
"I'm over the moon. He had problems, he didn't really finish primary school, because of different health problems that he had. And he had a low esteem of himself. But doing this course, he is just totally different. He is so proud of what he has achieved and what he has done. I'm exceptionally proud of him," Veronica said.
The fifteen graduates from Walgett join hundreds of other Aboriginal adults who have now taken part in Literacy for Life Foundation's literacy campaigns.
Seventeen students from the towns of Boggabilla and Toomelah are set to be the latest graduates, with their achievements celebrated at a ceremony taking place today.