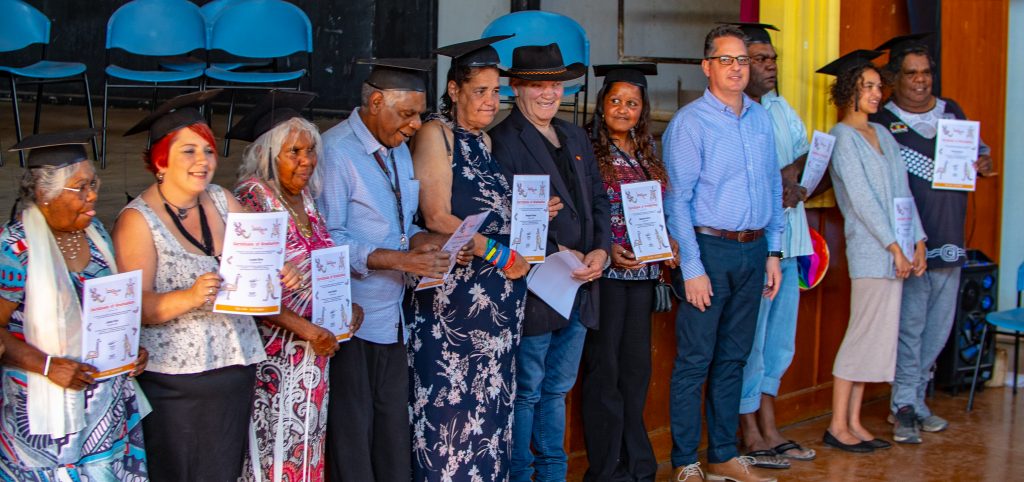 The small town of Collarenebri celebrated the achievement of students taking part in Literacy for Life Foundation's Aboriginal Adult Literacy Campaign at a graduation ceremony on Friday, September 13.
16 students graduated, having begun their journey to improve their reading and writing just a few months earlier this year.
Executive director of Literacy for Life Foundation Jack Beetson said it's a remarkable achievement.
"It takes a lot of hard work and determination to learn to read and write as an adult," he said.
"The Literacy for Life Foundation students, the staff and the entire town have of Collarenebri have worked hard together to make this graduation happen.
"Everyone looks after each other and the literacy campaign is led locally, which is why it is such a success.
"Most of all the graduation is a day to celebrate the achievement of the students, who have given education another go after it let them down the first time around.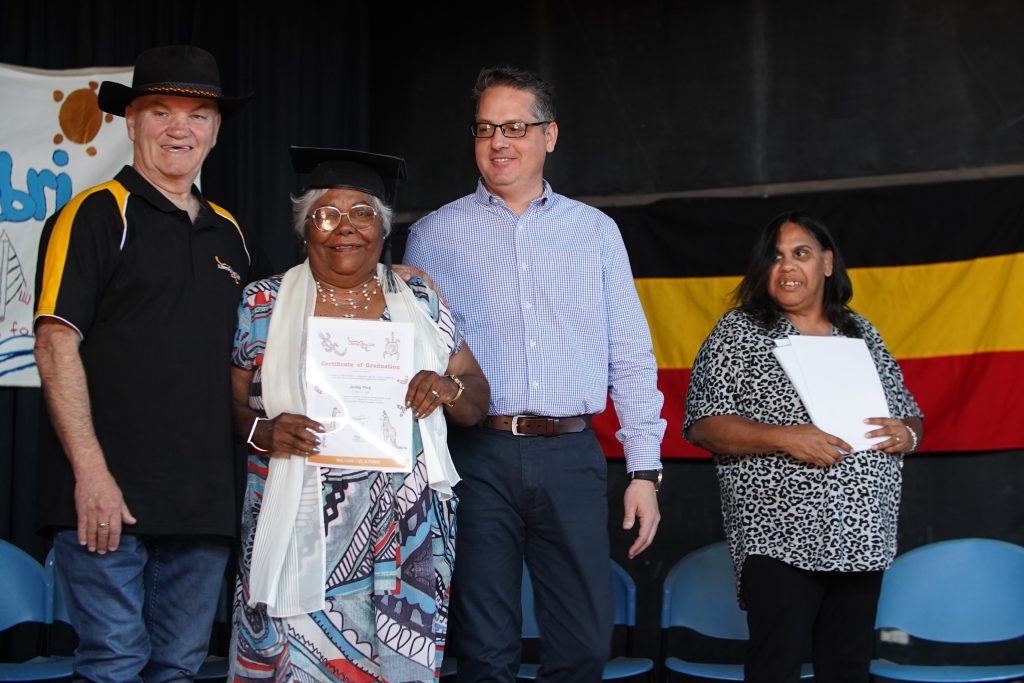 "The benefits that flow from reading and writing are enormous. Better literacy is linked to improvements in health, education, employment.
"Already our students are spending time sharing books with children, which all the experts say is one of the best things you can do for a child's development. So the hard work of these students is already creating change today and into the future."
Literacy for Life Foundation's Aboriginal Adult Literacy Campaign in Collarenebri is supported by Collarenebri Community Working Party, Collarenebri Local Aboriginal Land Council, Collarenebri Central School, Collarenebri Club, Colly Butcher and Cochrane's Servo.
Funding comes from Literacy for Life Foundation's generous donors, NSW Department of Family and Community Services, National Indigenous Australians Agency and Multiplex.
Article republished from the Moree Champion.