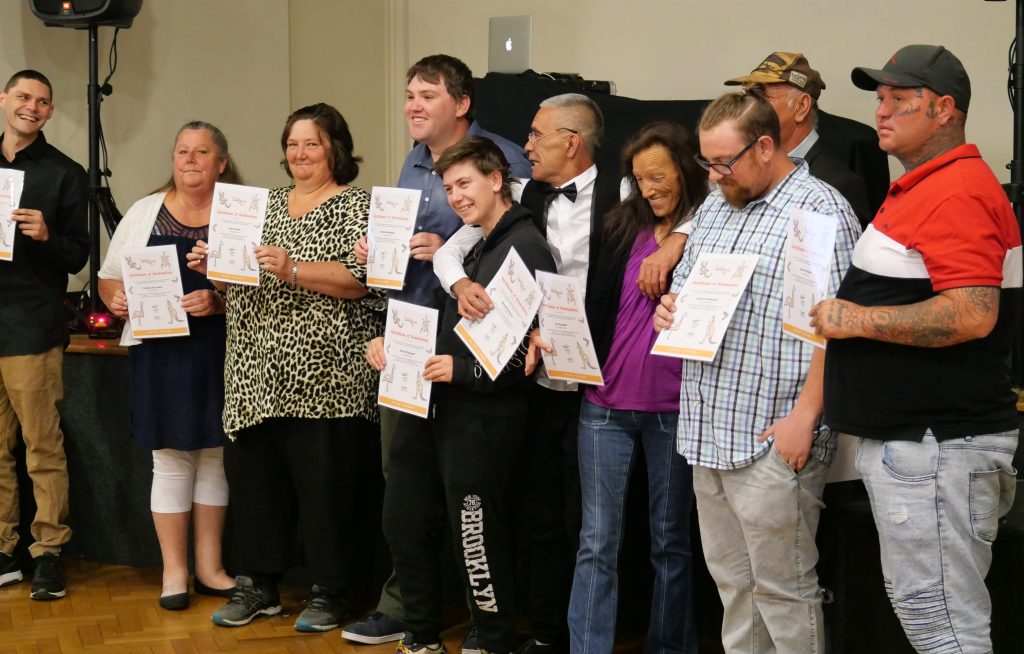 Literacy for Life Foundation's first class of Sydney students graduated today, celebrating at a ceremony held in Campbelltown.
"It is such a privilege to see the results of the hard work and the community pay off," says Jack Beetson, Literacy for Life Foundation Executive Director.
The Literacy for Life Foundation delivers an innovative program that helps Aboriginal adults learn basic reading and writing skills they missed out on at school.
The Foundation says low adult literacy is a major issue in Australia, particularly in Aboriginal communities.
"We know that between 40-70% of Aboriginal adults have low literacy. It is an enormous challenge, not just in the regional and remote locations we have worked in already, but here in Australia's biggest city as well," says Beetson.
"The results of these students and the local staff show that with the right support we can turn low literacy around. When someone learns to read and write it makes an enormous difference to their life, and also to the wider community," says Beetson.
"Employment, school education, lifting community engagement and achieving better health are all possible when you start by equipping people with the basic literacy skills many of us take for granted," says Beetson.
The South West Sydney Campaign is the first time Literacy for Life Foundation has run in an urban location. Since 2012 the organisation has worked in regional and remote NSW, graduating over 200 Aboriginal students.
At today's ceremony, twelve more students graduated, having attended classes held in the suburb of Airds. The Campaign was supported by community partner Tharawal Aboriginal Corporation and was funded by the Aboriginal Housing Office and the NSW Department of Education. A second intake of students is already following in the footsteps of today's graduates and will finish their literacy lessons by the end of the year.