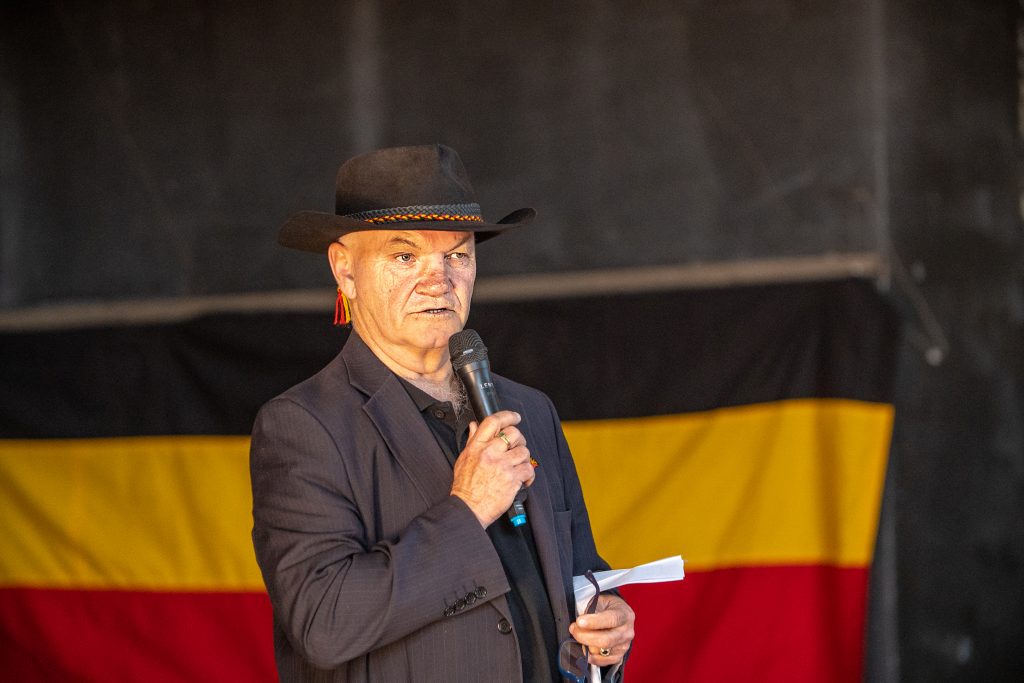 Professor Jack Beetson will present the inaugural Neville Crew Memorial Public Lecture on the topic 'Adult literacy: the missing link to closing the gap'.
Professor Beetson is a Ngemba man from western NSW and an internationally-renowned expert and advocate in adult education and training, Indigenous and human rights education and sustainable community development.
He is Executive Director of the Literacy for Life Foundation and an adjunct professor in UNE's Australian Centre for Agriculture and Law.
Professor Beetson will highlight the process, results and some statistics from the Literacy for Life campaign, and speak about the broader Closing the Gap campaign.
The Neville Crew Lecture will be held on Wednesday 4 December 2019, at 1-2pm in the Oorala Lecture Theatre, University of New England, Armidale.
You can read an article about Professor Beetson's Neville Crew Lecture on UNE's website.