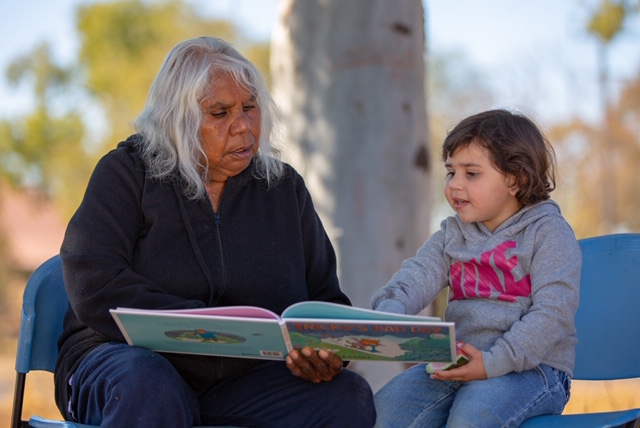 SBS have recently featured the work of Literacy for Life Foundation, outlining excellent results achieved in regional NSW. The below extract is taken from the article How Literacy Classes Have Transformed a Town, by Gemma Wilson.
Today in Collarenebri, it's not unusual to walk past the red shed in town and see Indigenous elders sitting in class teaching little ones how to read and write.
"It's local people in the classroom, in the lessons with their own people," Professor Beetson said.
"So you'll have grandparents teaching grandchildren, grandchildren teaching grandparents and so on and to me that's what actually makes it work."
And the program is having success. Early evaluation showed that before undertaking the literacy course, many students were below level one on the Australian Core Skills Framework chart in terms of their reading and writing ability. By the end of the class, not a single student remained at that pre-level one stage.
One woman, who spoke to the LFLF after doing the program, said: "I feel independent now. Like I can do things on my own, I don't need people to help me. I can send messages without asking my other half 'what's this word and what's that word?''.
Read the full article on the SBS website.