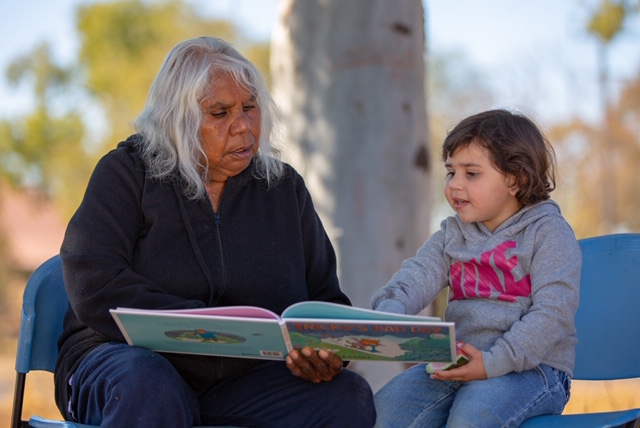 Show your support for people learning to read and write on Indigenous Literacy Day 2021, September 1.
Did you know more than 60% of Aboriginal adults we have surveyed indicate they have only very basic levels of literacy, and would struggle to write or read a sentence?
Literacy for Life Foundation is working to build an innovative Campaign that can be a game-changer in tackling low literacy in Aboriginal communities.
We train local people to teach others in their community – with the aim of not only lifting literacy levels but also delivering a whole range of positive flow on effects in health, justice, schooling and community safety.
And with your support we can do so much more.
Ways to support Literacy for Life Foundation on Indigenous Literacy Day 2021, September 1:
Watch and Share our TV ad
Subscribe to our email updates
Follow us on Facebook, Twitter and Instagram
Learn more about our innovative approach