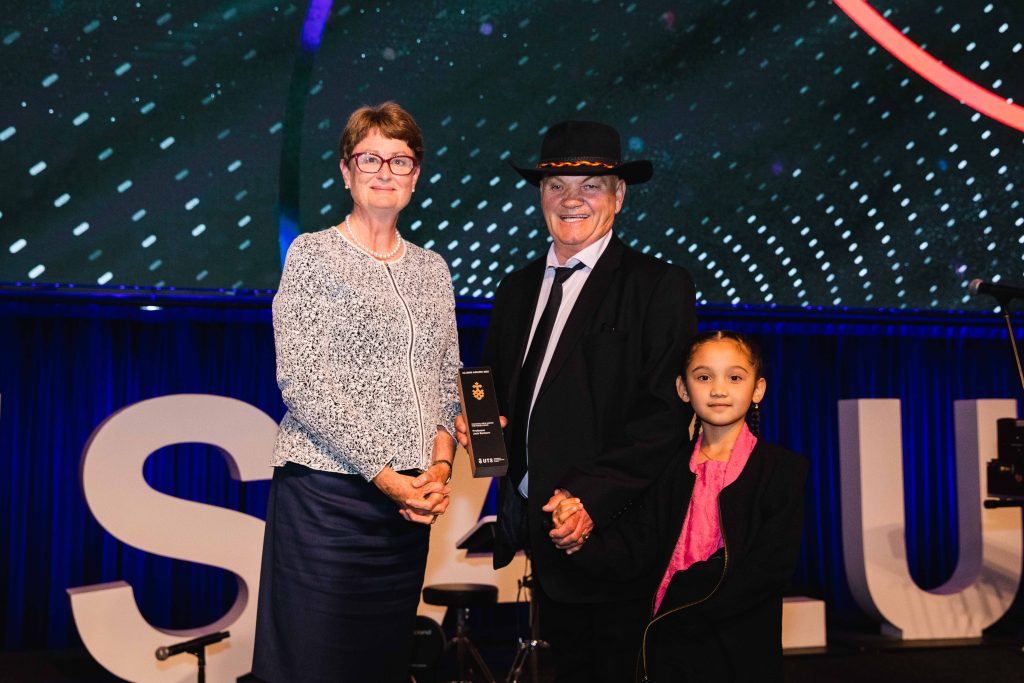 The Foundation's Executive Director, Jack Beetson, has been honoured with the UTS Chancellor's Award for Excellence at the University's 2022 Alumni Awards.
Professor Beetson was also presented with the Faculty of Arts and Social Sciences Award. The honours were presented in recognition of Jack's life-long dedication to lifting educational opportunities.
You can read more about the Award Ceremony, held October 20th, on the UTS Website.
The University has also published an article outlining Jack's achievements and his long-standing involvement with UTS.