My name is Alera, I am a Warumungu/Warlpiri woman from Tennant Creek in the Northern Territory.
I'd like to share some of my experience working with The Literacy for Life Foundation as a young Indigenous woman. Before Literacy for Life, I was a stay-at-home mum and prior to that I didn't have much work experience.
So, when I got a phone call from my mum telling me there was a new literacy program in town looking to employ local people, I was nervous.
But I picked up the phone. To my surprise I secured the role. And that's where my journey with literacy began.
I had never heard of The Literacy for Life Foundation before, so I had no idea what I was getting myself into. I remember the first week I joined, we were already being trained in the basic learning model we use in the classroom. The following week I had found myself on the stage of my local Memorial Club on live ABC radio talking about the literacy campaign!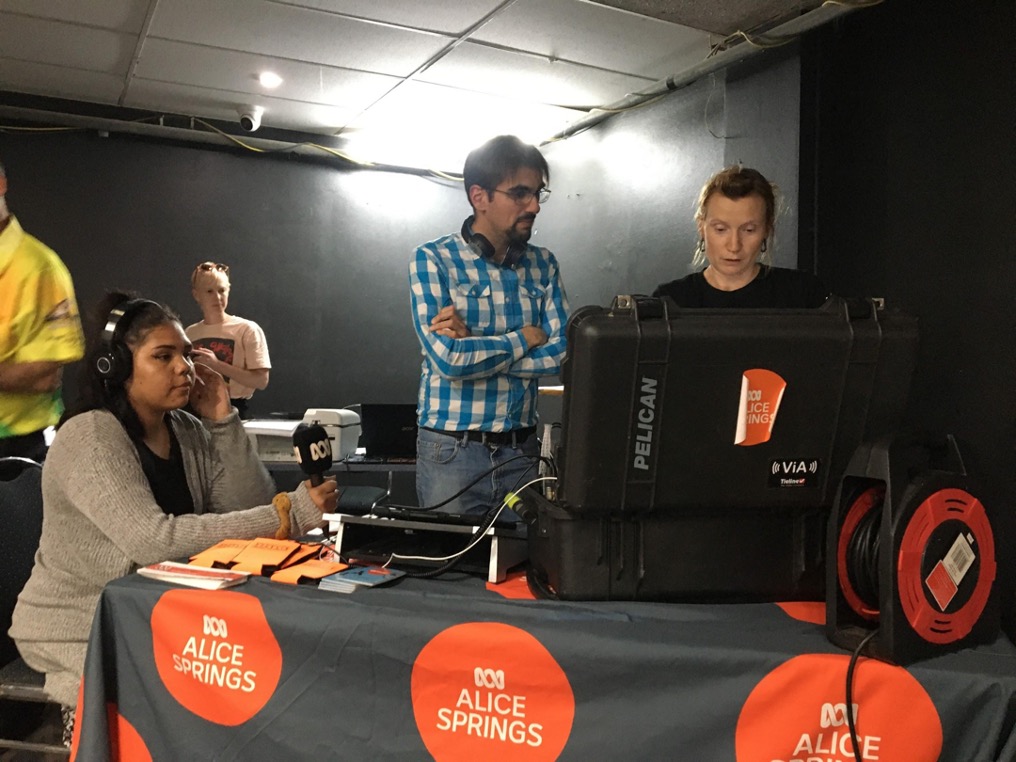 After only two weeks I had already learnt how to facilitate a classroom and talk about the literacy campaign with other organisations in town.
We then started conducting surveys of the community living areas in town. From the data collected through those surveys, it showed that almost everyone we engaged with had very low English literacy skills.
Early on, we encountered our fair share of challenges.
The biggest one was a belief that Literacy for Life would never be able to find, attract and hang on to reliable people to run the campaign locally. We were also told that we'd struggle to fill a class with students. We blocked out that noise and continued to promote and encourage community members to come along.
In 2021, we supported our first two intakes of students.
We, community members from Tennant creek, not outside, had created a safe space for our mob to come together and learn. That was the moment I felt a sense of community. This was something that our students and our team had achieved by their own determination.
Now, two years down the track, we have supported almost 50 students to learn to read and write. And I have been promoted to lead the team.
I would never have thought of myself as fit to be in this position. But now that I am, I couldn't see myself outside it.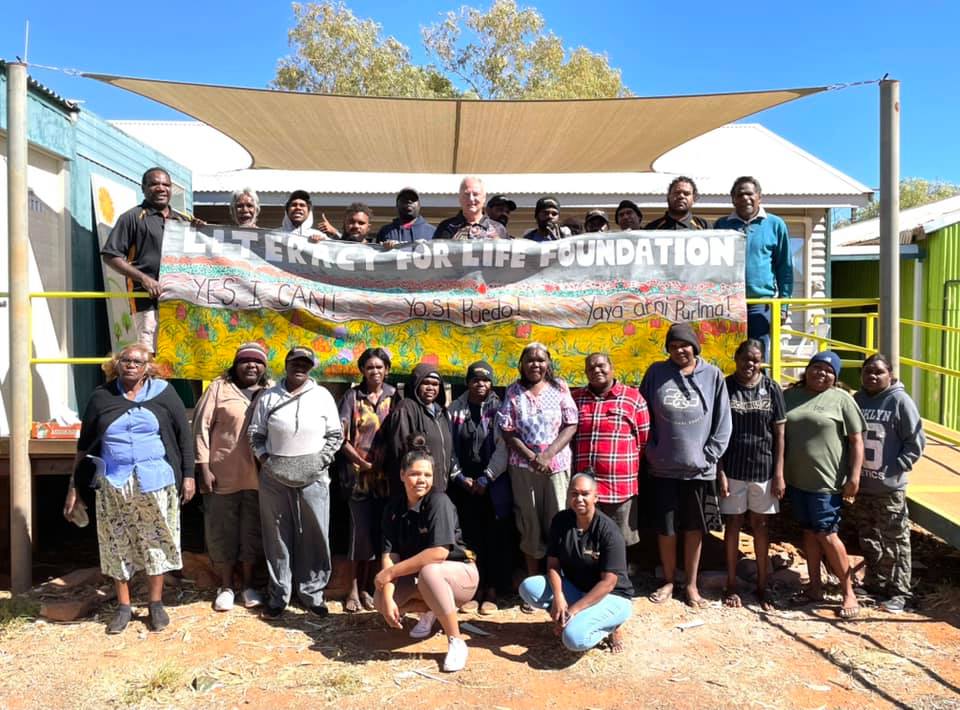 This is what Literacy for Life Foundation does: it creates the space and support so that locals like me can get on with helping our adults get the skills and confidence they need to get back on track.
As a community-led campaign supported by an Aboriginal-led organisation, we the locals are able to modify the campaign for our specific community.
We understand the importance of culture within our community and we use that to make the learning experience positive for everyone in the classroom. This is what it takes to create a second home for our learners.
As a work team, we share experiences and knowledge, we look out for each other, we give support inside and outside of the classroom and we all grow together. We own the campaign and it only succeeds if everyone is behind it. This is what it takes to make lasting impacts because we the local team are here to stay.
When I find myself speaking all over the community about the amazing work we do at The Literacy for Life Foundation, I reflect on how far I've come since my live radio interview, week one on the job!
If you take anything away from my story, it should be to invest and listen to Indigenous local people. Community will always put community first. Locals can do it, with good support and backing. There is always a group of people no matter where you are, that want to help better their community. We just need to be allowed to get on with the job!
Thank you.
Alera Foster is Literacy for Life Foundation's Campaign Project Officer in Tennant Creek. She shared her story at the Lowitja Institute International Health and Wellbeing Conference, June 2023. The Remote Community Pilot is funded by the Australian Government and Literacy for Life Foundation's supporters.  
To support the Literacy for Life Foundation's work make a tax-deductible donation.