To celebrate the 2023 NAIDOC Week theme For Our Elders we have put together a special photo gallery.
Elders are not only at the heart of every community, they are a driving force in our community-controlled adult literacy Campaigns.
Many participants are older students that missed out on education the first time around, or they are returning to learning to refresh their confidence and build new skills and connections. Elders also make up our community steering groups, network of supporters and fill key staff roles as classroom facilitators and coordinators.
Thank you to all those that have paved the way.
You continue to be our inspiration. 
Please enjoy these wonderful images as we celebrate NAIDOC Week – For Our Elders.
Photo Gallery
Terry in the Ltyentye Apurte classroom. He's sitting next to Woody, who has come along with his mum Anthea, who facilitates the class. Photo Courtesy Emma Murray.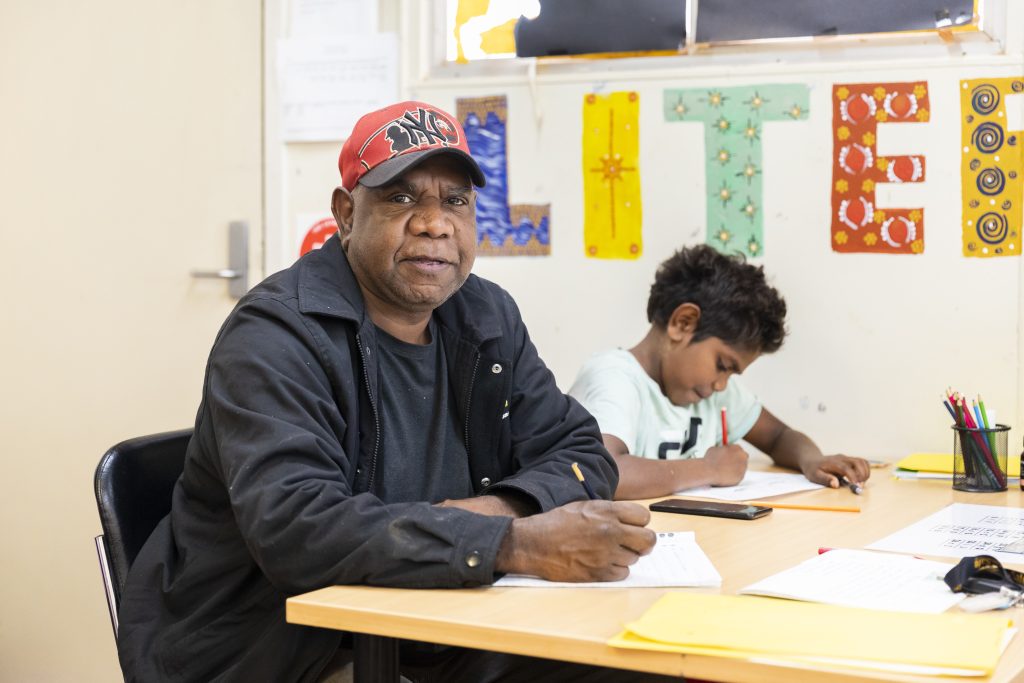 Tennant Creek Graduation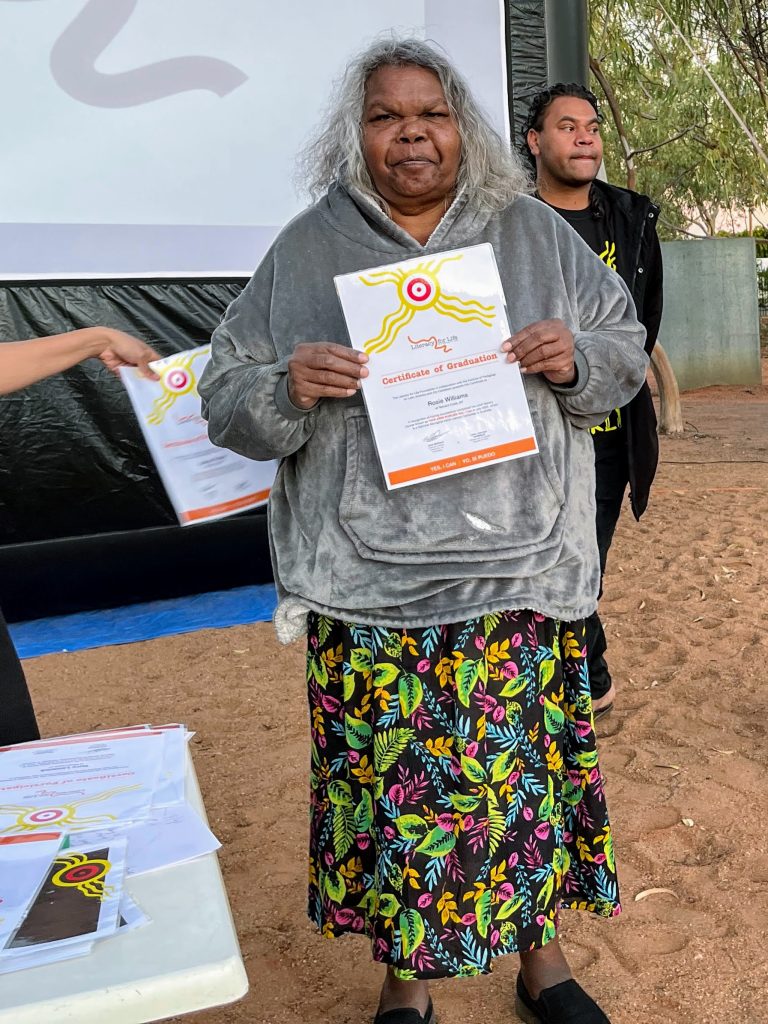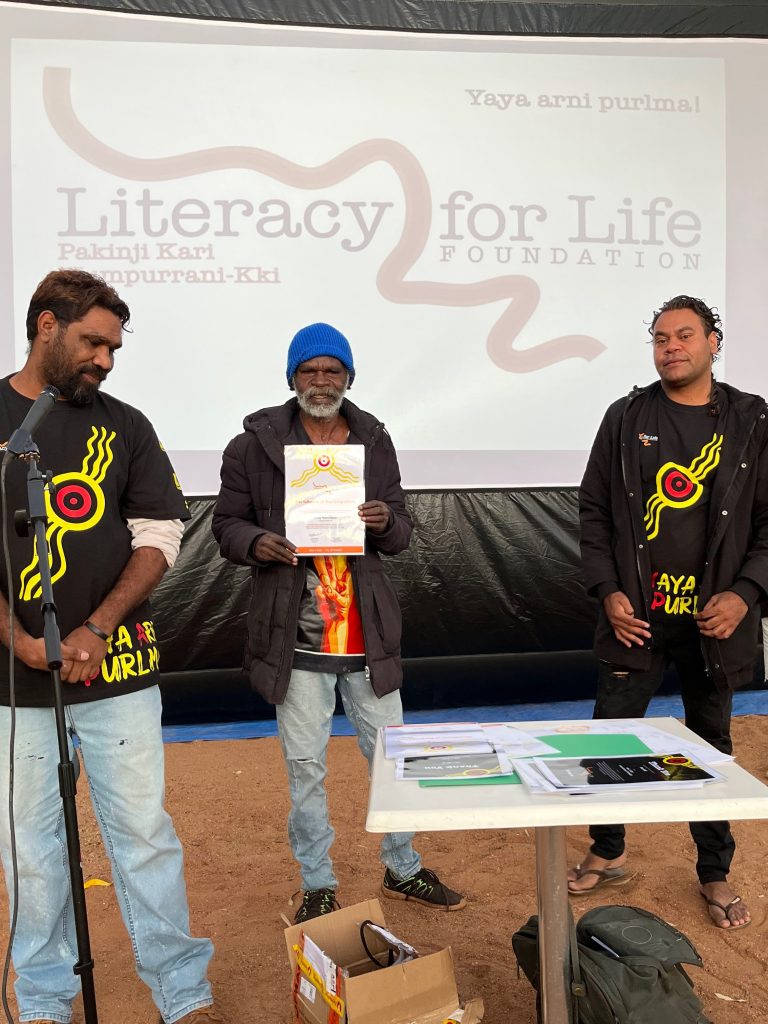 Tennant Creek students. Photos courtesy of Stefan Carrillo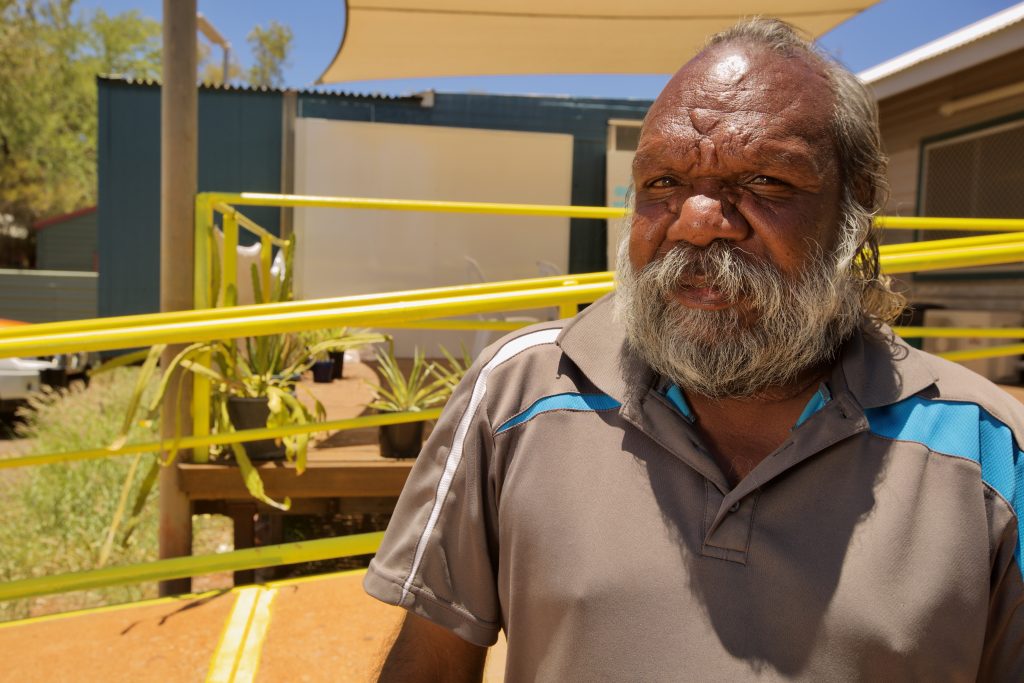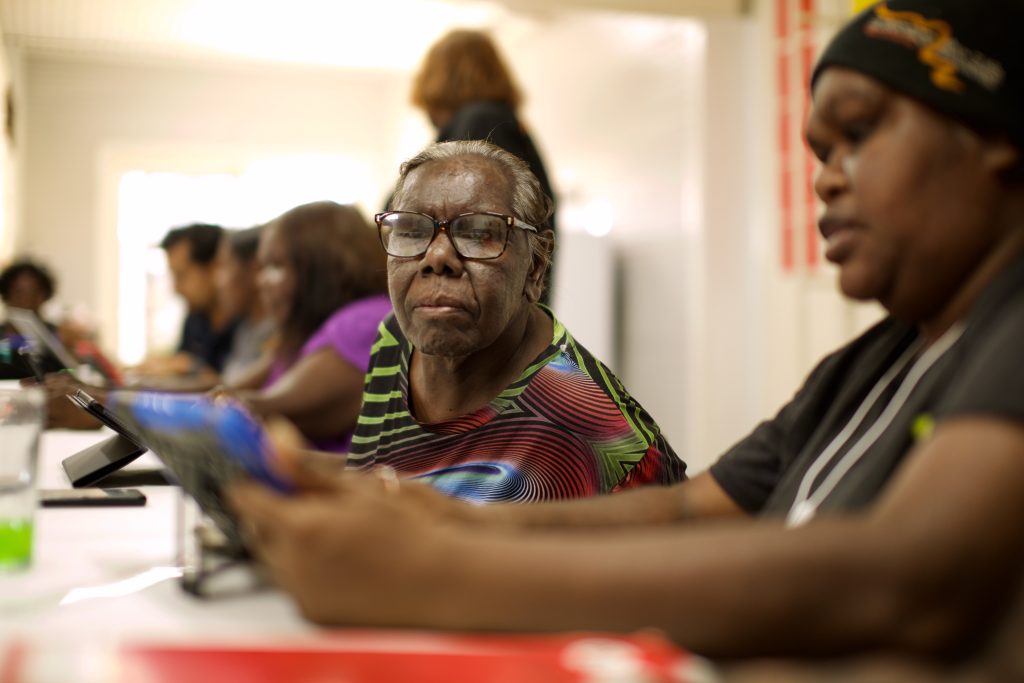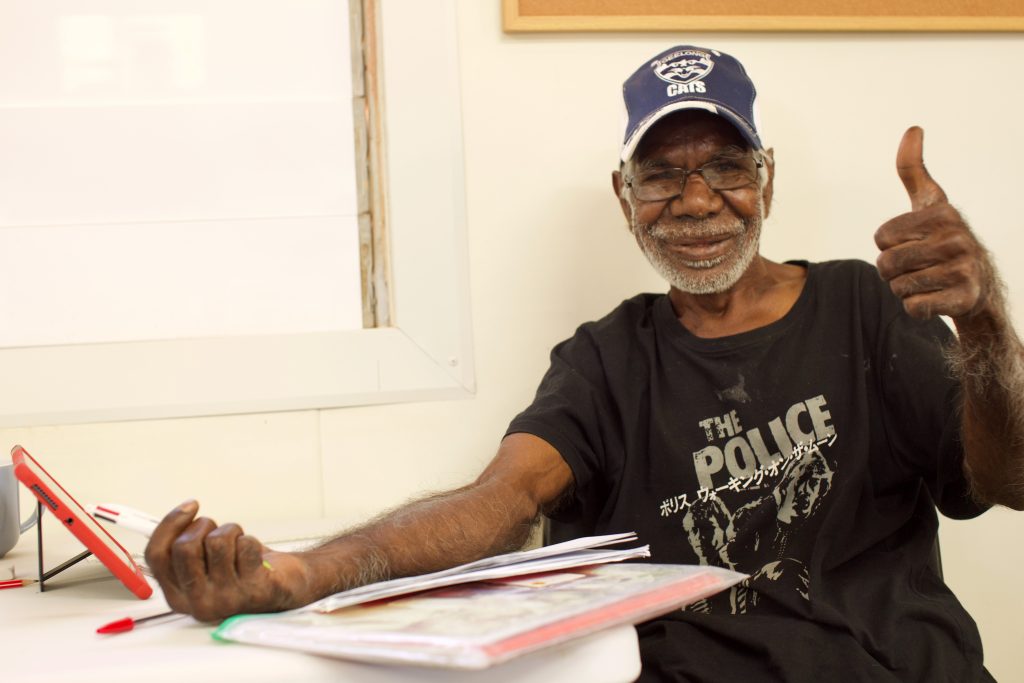 Executive Director Jack Beetson congratulates graduate Jedda Flick in Collarenebri.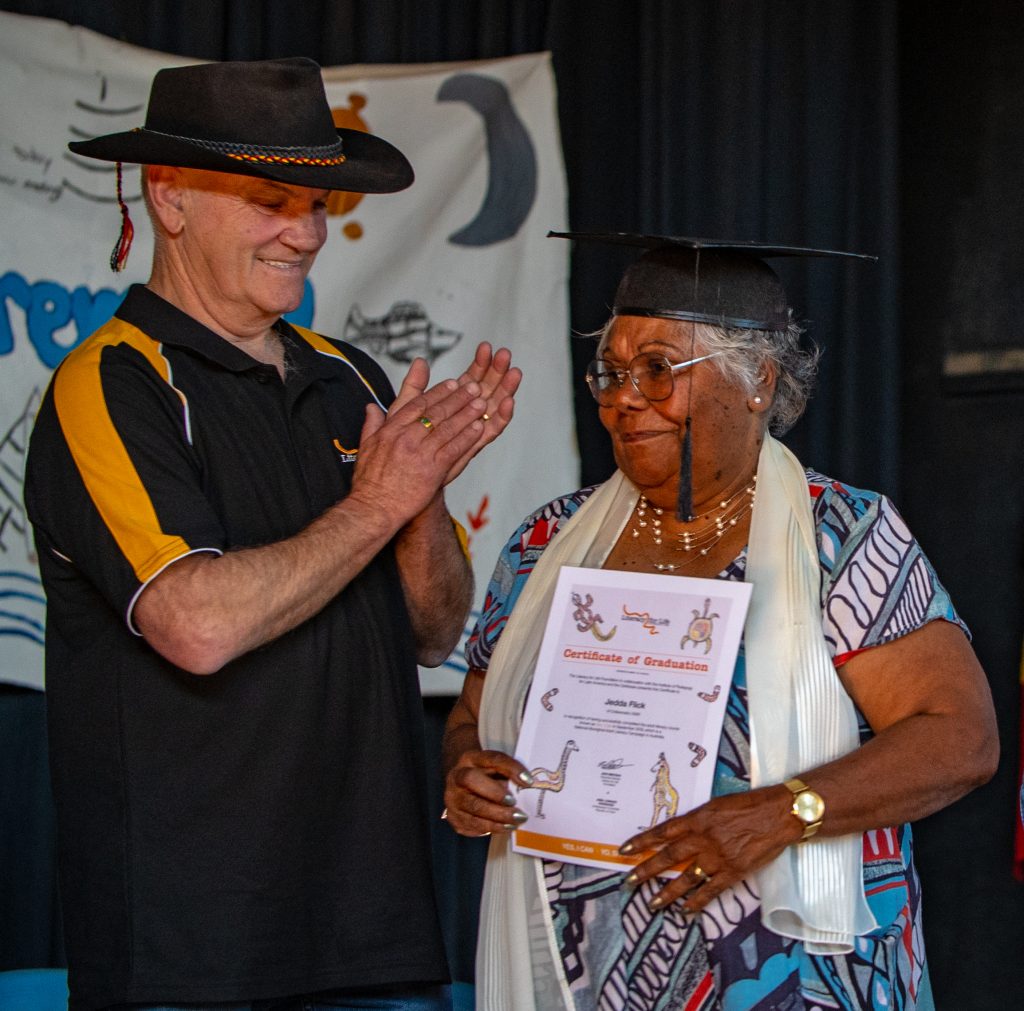 Students in the Campbelltown Campaign take part in sessions reading to children. Photos courtesy of Adam Sharman.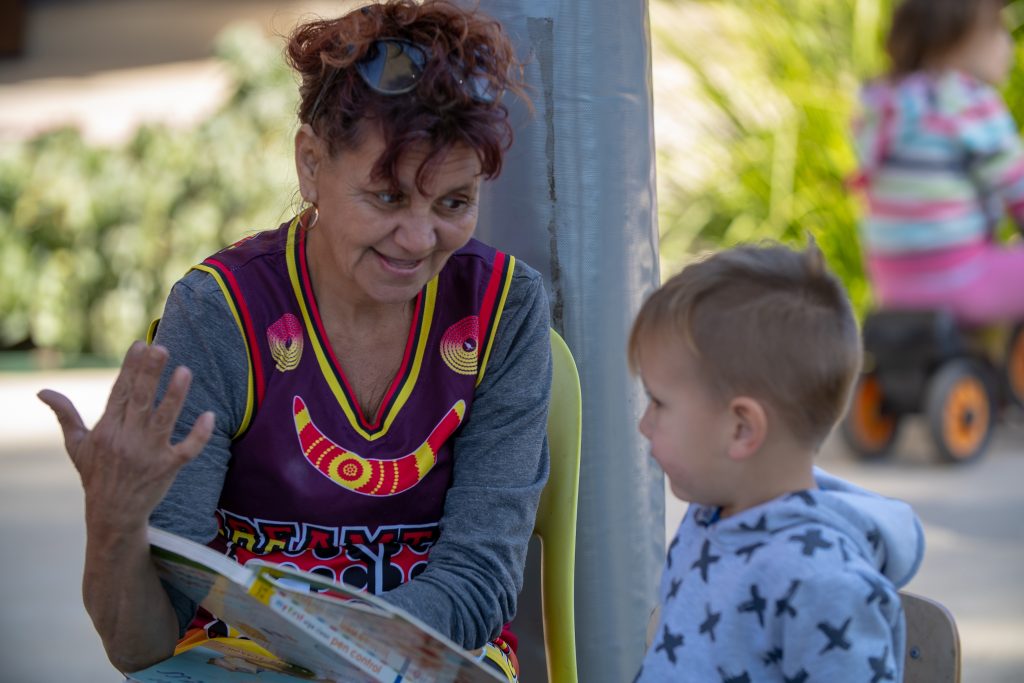 Shots from the Collarenabri classroom. Photos courtesy Adam Sharman.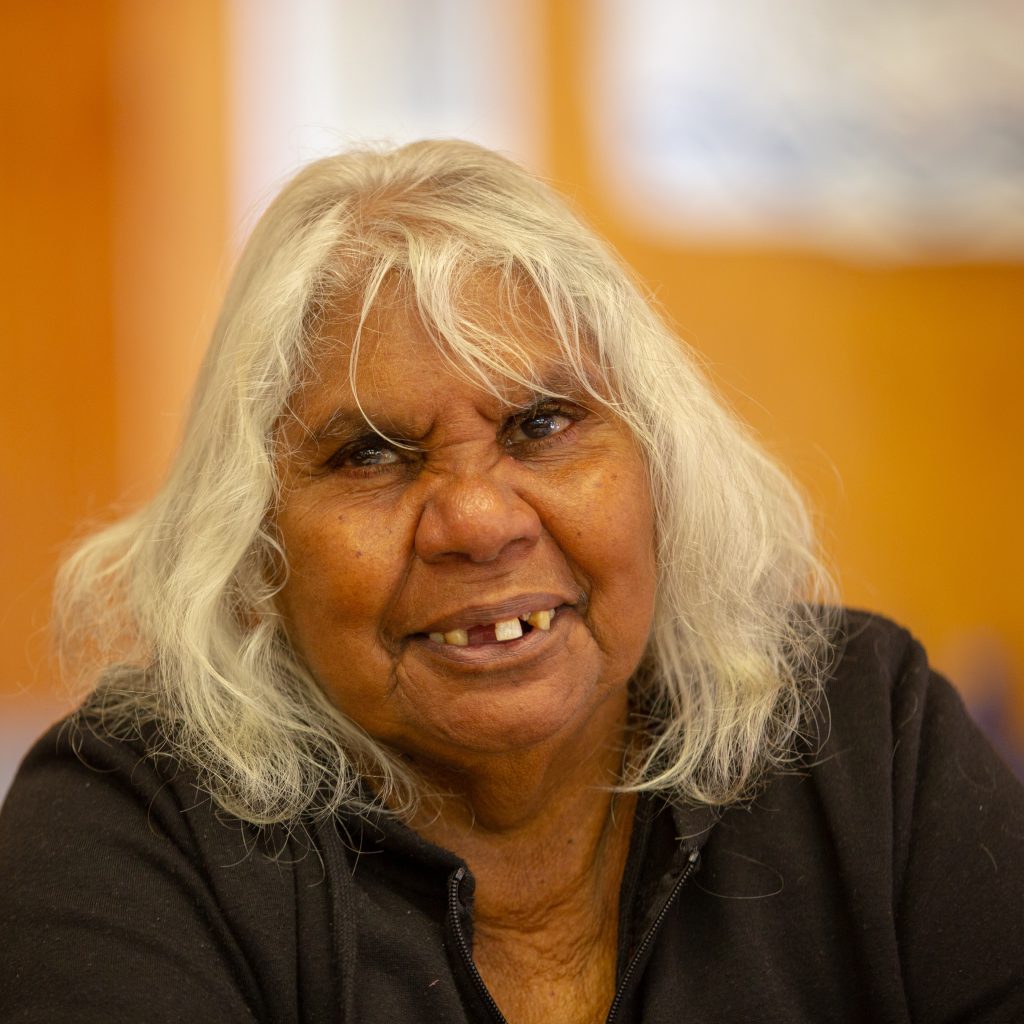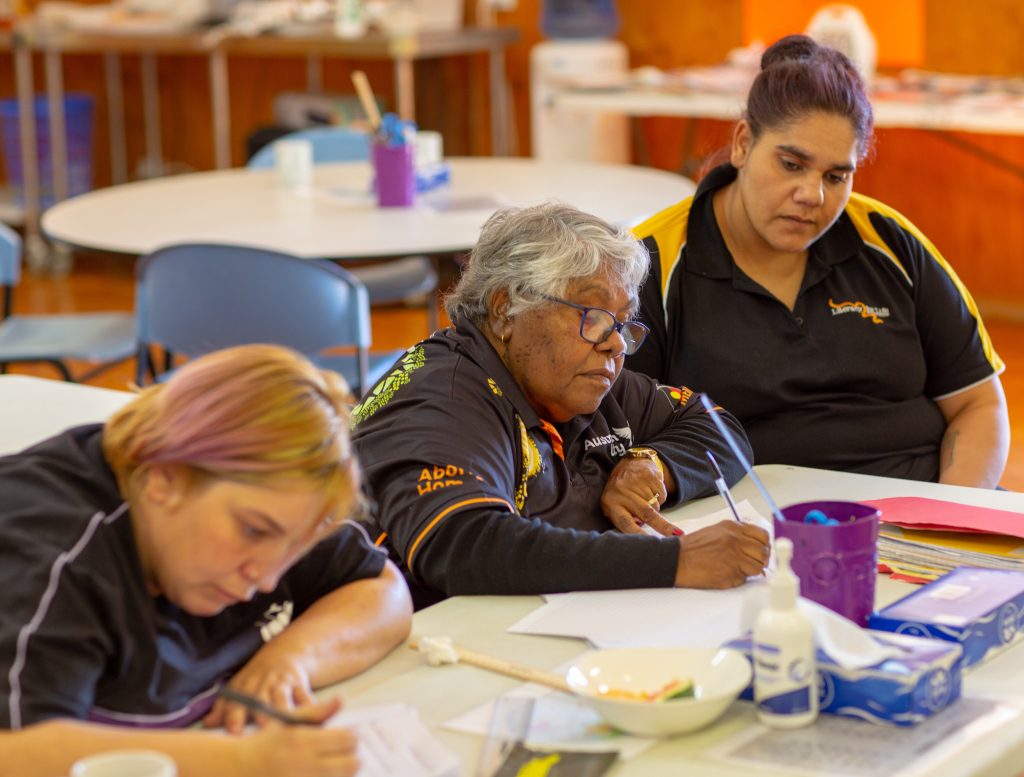 Board member Pat Anderson speaks at one of our early graduation ceremonies in NSW.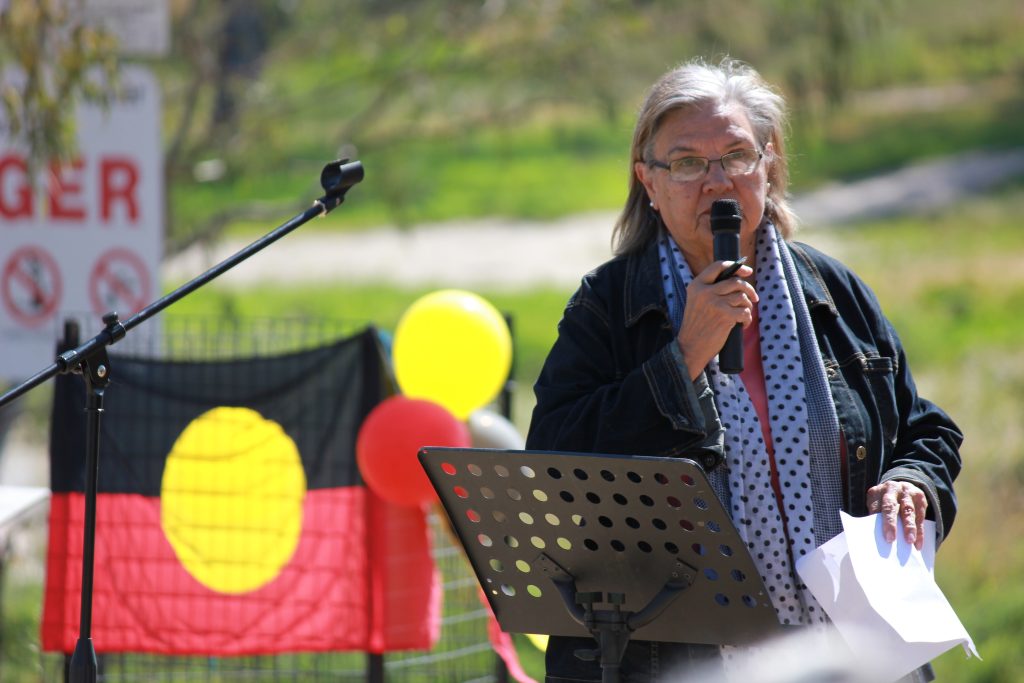 Supporting the adult literacy Campaign graduates in Yarrabah. Photos courtesy Leanne Hardy.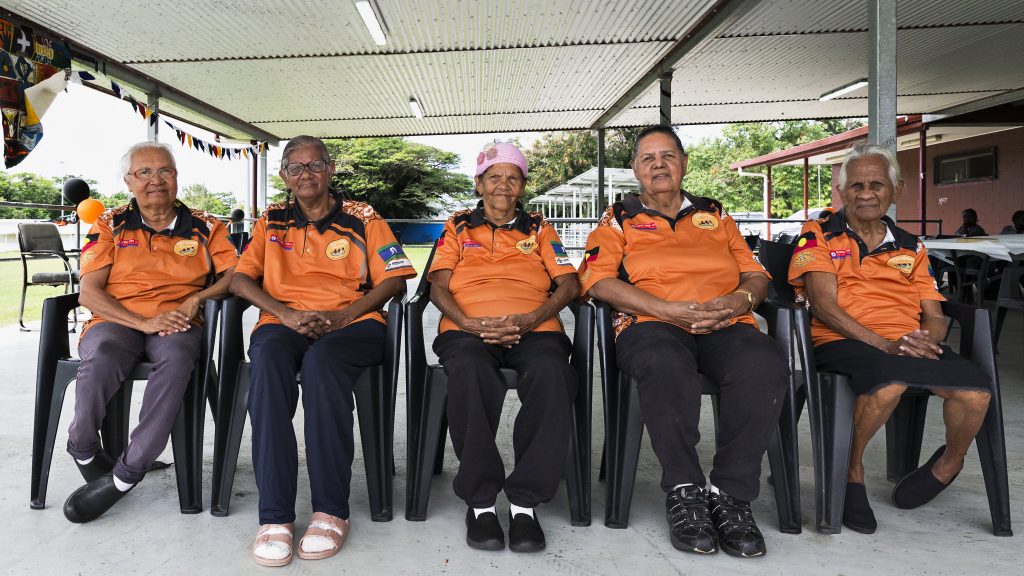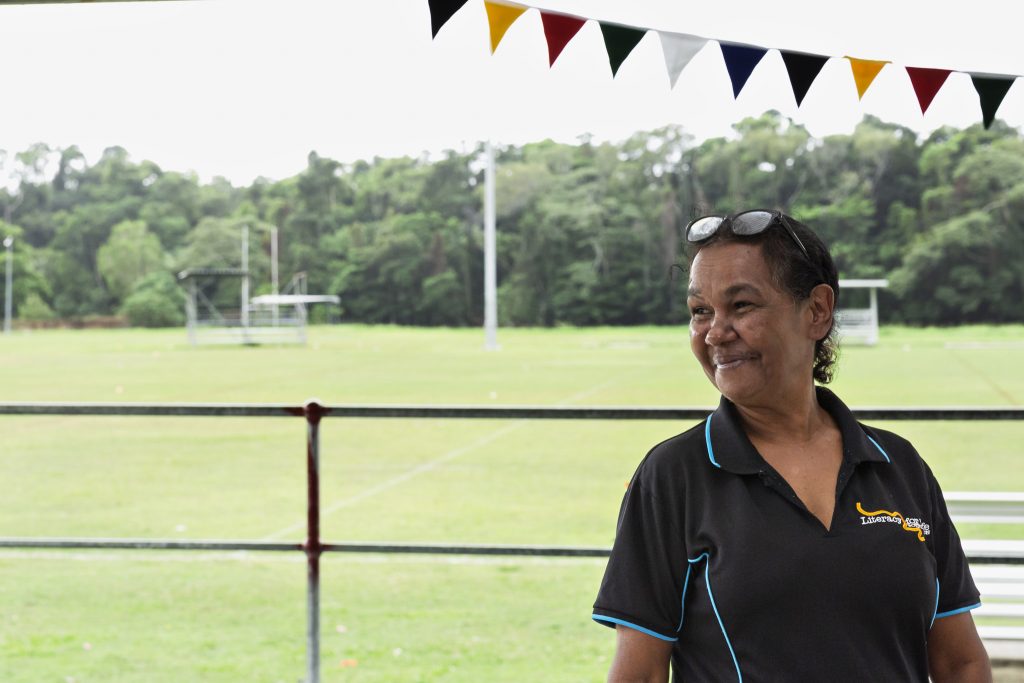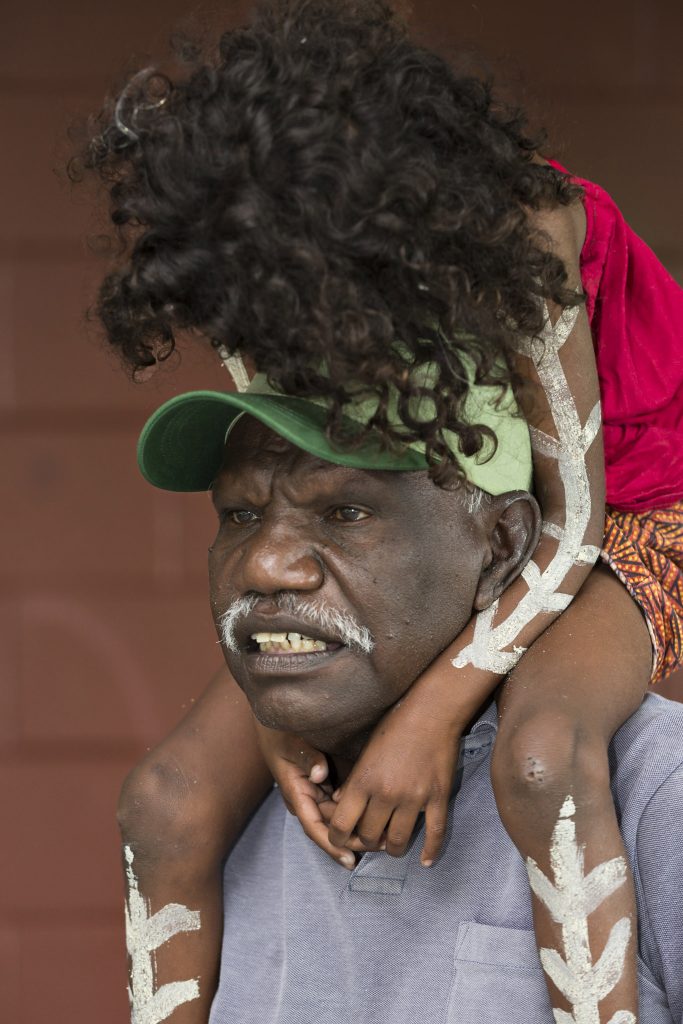 Aaron Elliot, a graduate from Yarrabah – pictured with his wife and grandson.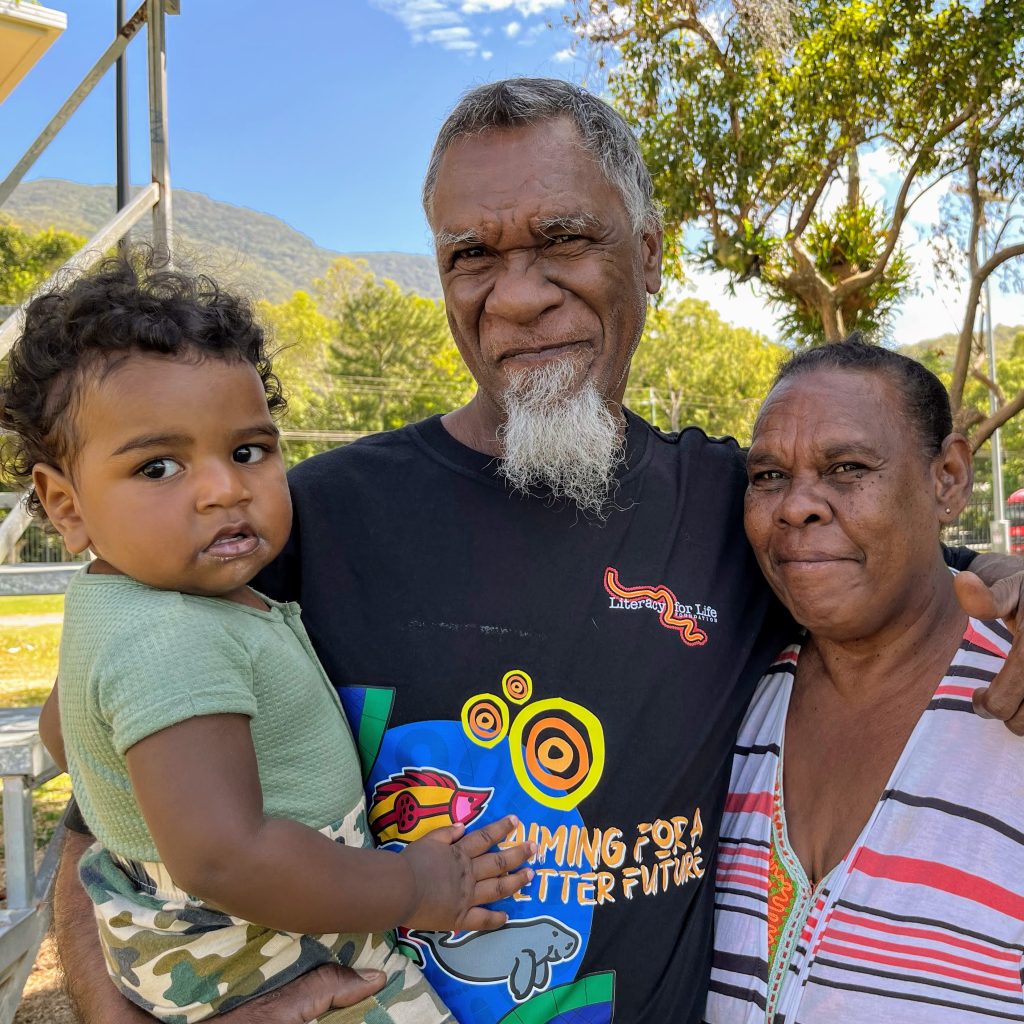 Happy NAIDOC Week!