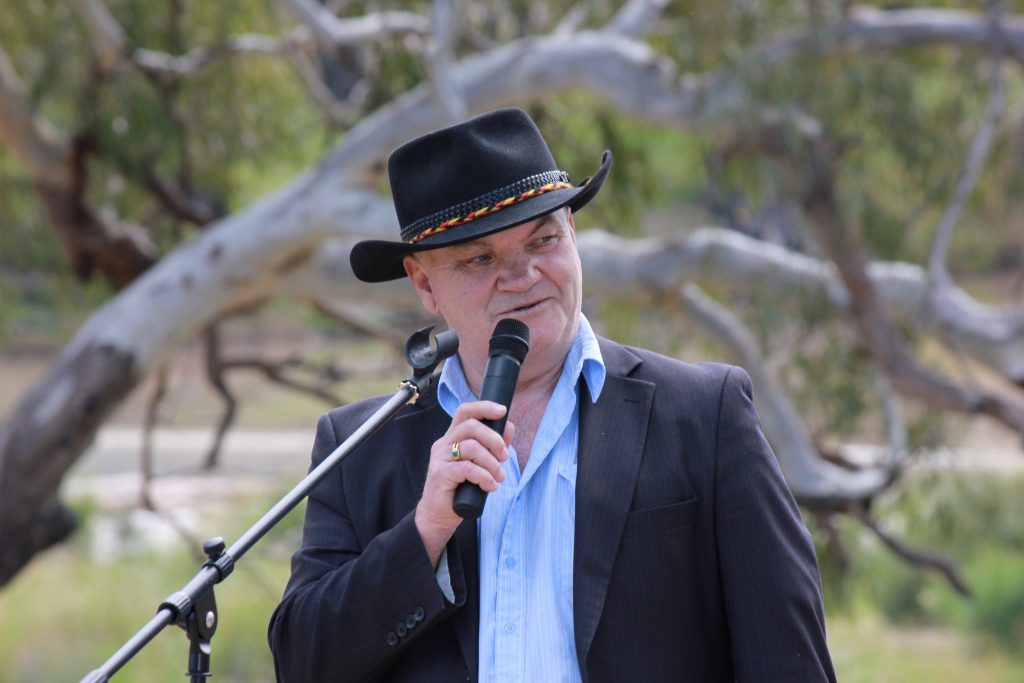 Professor Jack Beetson and educator Mrs Dianne Roberts will be the first Aboriginal candidates to receive honorary doctorates from the University of New England when they accept awards at a ceremony in Armidale on Saturday.
Professor Beetson, Executive Director of Literacy for Life Foundation, will be presented with the award of Honorary Doctor of Letters honoris causa (HonDLitt) for his "outstanding and ongoing contribution to adult education in Indigenous communities both in Australia and overseas".
Mrs Roberts was nominated for her "distinguished service to the Aboriginal community within the broader New England region as well as her continuing service to the Oorala Aboriginal Centre at UNE and Aboriginal education, generally".
Professor Beetson hopes his honorary doctorate will help raise awareness of Literacy for Life Foundation's campaign to tackle low adult literacy levels in Aboriginal communities.
"As someone who left school early I know the opportunities that education can open up or close off," said Beetson.
"Learning to read and write is a building block for a better future. Too many Aboriginal adults are denied that opportunity, so I hope this award helps highlight the work Literacy for Life Foundation is doing to successfully turn that around," said Beetson.
Professor Beetson is a Ngemba man and one of only 12 people worldwide to have received a United Nations Unsung Hero Award. He is Chair of the New South Wales Aboriginal Land Council Economic Development Advisory Committee and a Board member of Social Enterprise Finance Australia (SEFA). In the past, he has served as the Australian Chair of the Pacific Association of Non-Government Organisations. In 2016 the Government of Cuba presented Professor Beetson with an award for his achievements in education.
Since 2012 the Literacy for Life Foundation has targeted low literacy in eight Aboriginal communities, teaching over 170 adults to read and write. The organisation uses a campaign-style approach, led by local Aboriginal people.