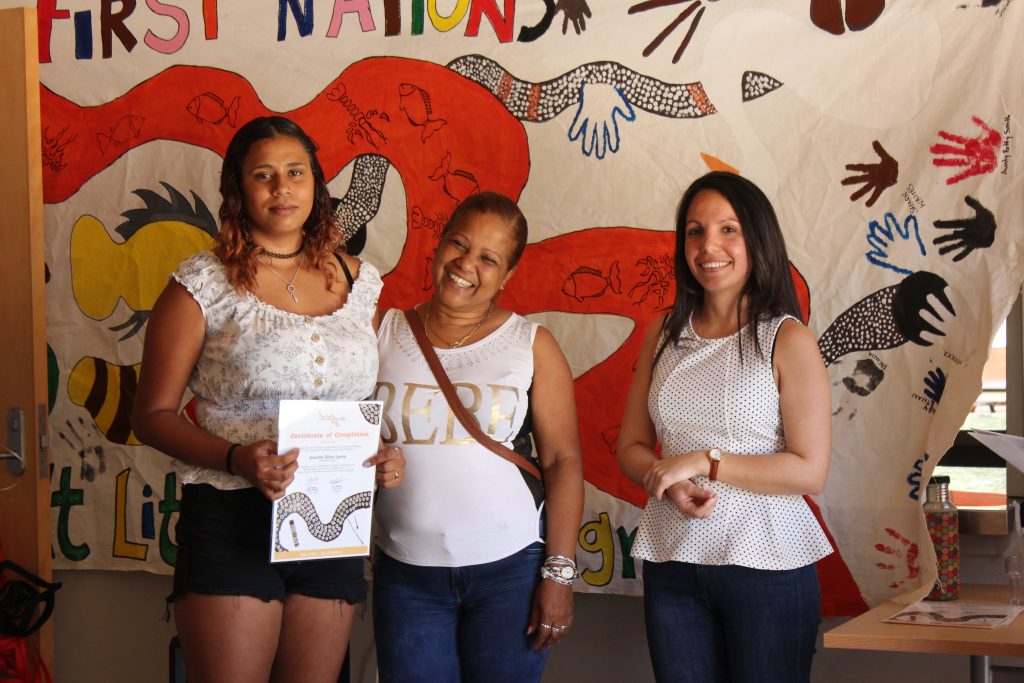 A record-breaking 59 students completed Literacy for Life Foundation's Aboriginal adult literacy campaign in 2017.
The total is almost double the previous best, reflecting the terrific achievement of students, staff and community supporters across NSW over the past 12 months.
Literacy for Life Foundation Chair, Donna Ah Chee, offered her congratulations to graduates attending ceremonies in Walgett, Brewarrina and Boggabilla/Toomelah last week.
"You have shown the whole of Australia what can be achieved," she said.
"You have shown us that everyone can enjoy the right to learn, no matter how old, how young, how much you might have missed out in the past, or how tough life can get. Everyone can do it, if we all pull together," Donna Ah Chee said.
Literacy for Life Foundation aims to double the number of literate adults in Aboriginal communities through its innovative approach to teaching reading and writing.
The organisation uses the Yes I Can method that has been adapted from successful mass literacy campaigns overseas, where over 10 million people have taken part across 30 countries. Local community ownership and control are key to the approach.
The aim of lifting adult literacy levels is to also drive improvements in other areas such as health, children's education, justice and employment.
Since first trialing the approach in 2012, Literacy for Life Foundation has graduated more than 170 students. Field data shows that all graduating participants have improved one Australian Core Skills Framework level in one or more of the three domains of reading, writing and learning.
In addition, over 50% of Literacy for Life graduates either transitioned to accredited training in the vocational system, obtained work, or have taken up voluntary leadership roles in community organisations, for example local working parties and community councils.
The Foundation hopes to expand its work in 2018 and is seeking funding and partnerships to assist it to reach communities currently on its waiting list.
Current major supporters include the NSW Department of Family and Community Services and the Department of the Prime Minister and Cabinet, through the Indigenous Advancement Strategy.