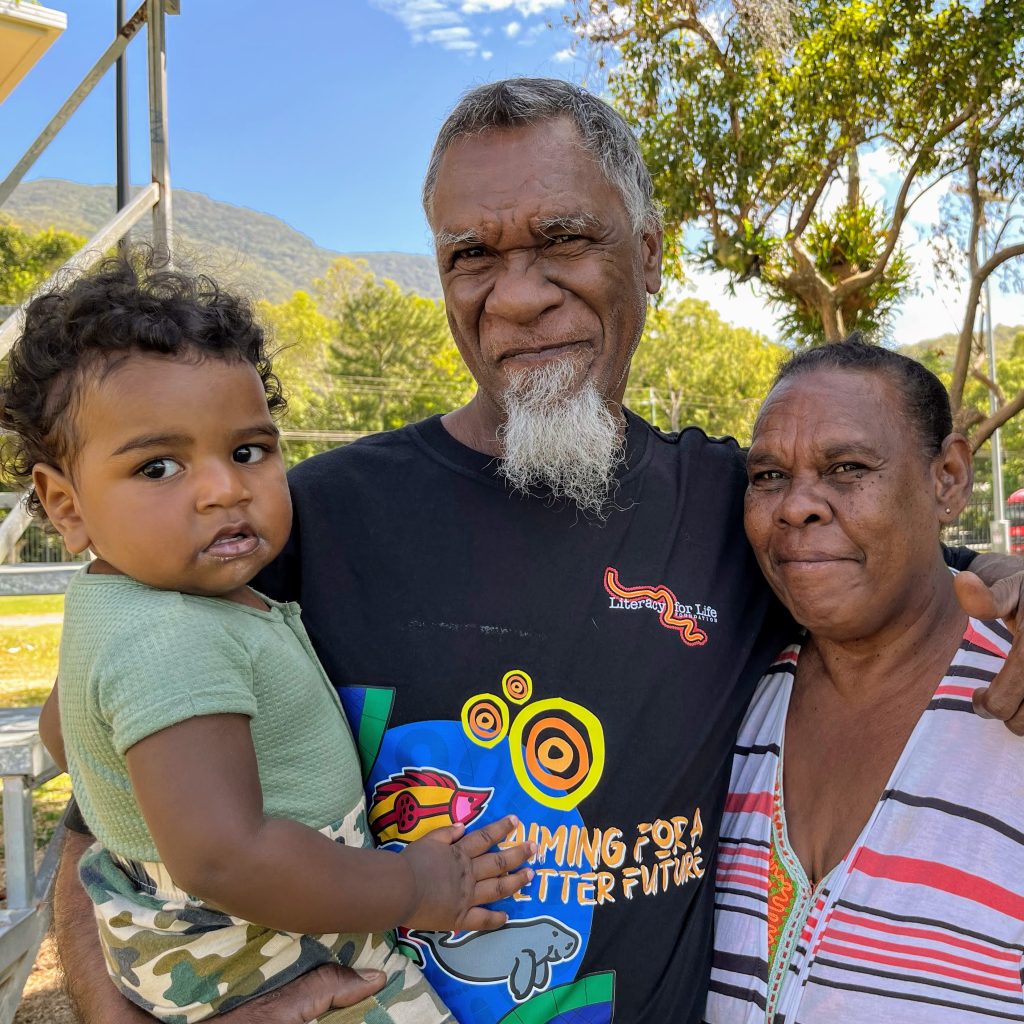 Celebrate Indigenous Literacy Day on September 6, 2023 and support The Literacy for Life Foundation.
The Literacy for Life Foundation is led by Ngemba man, Professor Jack Beetson. We are proudly an Aboriginal organisation, supporting local communities to lift literacy.
Since 2012 The Foundation has helped approximately 400 adult graduates learn to read and write. We have also provided training and employment for over 106 local Aboriginal staff across 13 communities.
Lifting adult literacy is an effective way to achieve progress in a whole range of important areas, including health, school education, employment, community safety and further training.
The Foundation utilises a community-led approach to lifting literacy – training and employing local Aboriginal staff to assist adults in their community that have missed out on education.
Here's some ways you can support Literacy for Life Foundation on September 6, Indigenous Literacy Day:
Consider making a monthly or on-off donation that will help more Aboriginal adults improve their basic literacy skills, including reading, writing, learning and digital literacy skills.
Share this clip, currently being shown on SBS and NITV, so others can learn about our work.
Connect with Literacy for Life Foundation on social media, including Facebook, Instagram and LinkedIn.
Sign up to receive regular updates about our work.
View the beautiful, award-winning documentary In My Own Words. The film was directed by Erica Glynn and produced by Blackfella Films. It is available to watch for fee on SBS On Demand.
Learn more by checking out other media coverage and research focussing on our work, including this piece by Professor Jack Beetson, and this article showing how our literacy work has helped improve justice outcomes.
Dig deeper into our research via this list of published articles that examine our impact and approach.
Vote Yes in the upcoming referendum – we believe it will make a difference!